Events
---
Upcoming Events
Past Events
January 26, 2023 - Surety Event
The CFMA Honolulu Chapter kicked off 2023 by hosting a surety roundtable event at the HI-BRAU room, above Aloha Beer. Travis Belling from Travelers Insurance and Robert Saragosa from Philadelphia Insurance fielded questions in regards to best practices they have seen from contractors locally and on the mainland, common financial reporting problems, and how underwriting risk has evolved post pandemic. It was a great opportunity for CFMA members to hear how sureties have dealt with changesin contract language, price escalation, and building a bonding program on the back of a recovering economy. Other sureties represented in the audience included Island Insurance (Takushi Nagayama; Zoe Le) and Merchants Bonding (Matt Skelton; Keegan Short), as well as others Travelers Insurance team (Paul Hobby; Katie Porter). After the presentation, members stayed to enjoy the ambiance of the HI-BRAU room, craft cocktails, local beer, and lots of ono pupus! Thank you again to all that participated and we look forward to your participation at the next event!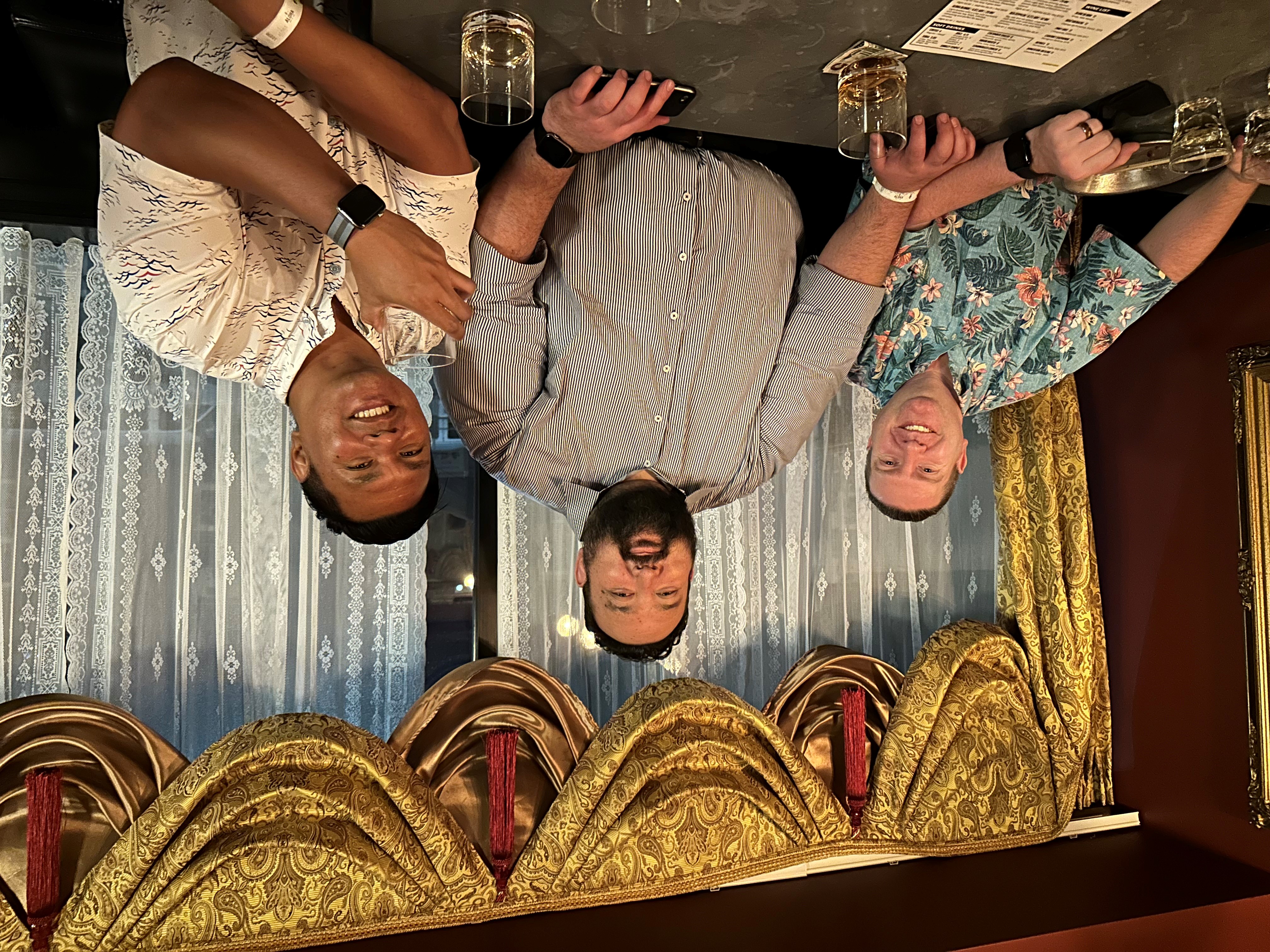 October 21, 2022 - Golf Tournament
After a two-year hiatus, the CFMA Honolulu Chapter held its annual golf tournament on Friday, October 21st, 2022 at the Waikele Country Club. 48 players, consisting of members and their associates, split into 12 teams and took to the course for a day full of fellowship. After an exciting day of golf, there was a dinner and short awards ceremony in the clubhouse, where each participant had the chance to receive a prize.
Congratulations to the Accounting Management Team, who took 1st place in the tournament!
The CFMA Honolulu Chapter would like to again thank our gracious sponsors of the event:
Zurich
Island Insurance
Liberty Mutual Insurance Company
Travelers Insurance
Statewide Safety Systems
Thank you to King and Neel for providing the bentos.
A special Mahalo also goes to our members that donated prizes for the tournament:
Atlas Insurance
Island Insurance
American Savings Bank
Albert C. Kobayashi, Inc.
BMK Construction
Zelinsky Company
Koga Engineering
Thank you all who joined us, and we look forward to next year's tournament!
April 8, 2021 - UHERO Presentation by Carl Bonham
February 2023
8
23
March 2023
1
8
14
29
April 2023
19